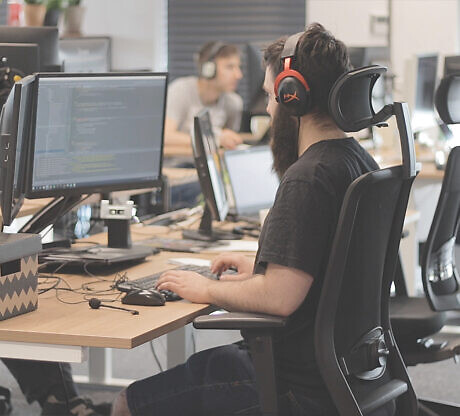 Who we are?
About Ardent
We are a technology company with American roots. For over 20 years, we have been working with our international partners to create technologically advanced web applications. Now, we are expanding our team to support more innovative projects in the USA and Europe.
Read more
Outstanding solutions
can be delivered only by a team of passionate people.
That's why we invest time in helping our team members to become personal leaders. We challenge ourselves to give honest promises – to strive for the best outcome. We believe in personal autonomy, responsibility and engagement.
"I think the most important aspect of work are the people that you meet every day. I really enjoy spending time with my team, and I don't think it will ever change at ArdentCode."
Join us
Contact
Get in touch
ArdentCode HQ
ul. Jeździecka 19
53-032 Wrocław
●
Office: office@ardentcode.com
New project: sales@ardentcode.com
Careers: careers@ardentcode.com