We co-create
mature development
teams
We will expand your team with the right people while you focus on scaling your business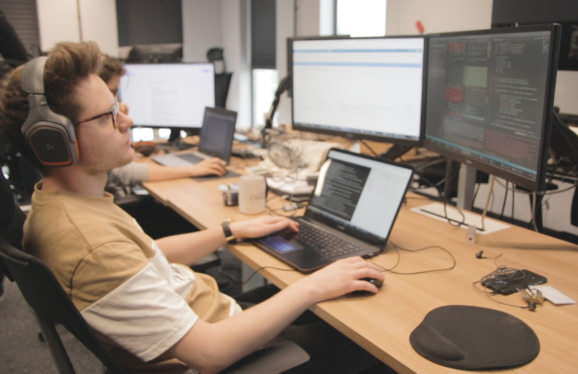 Building a good IT
team is tough
---
Recruiting valuable IT specialists is proving to be more challenging today than ever before. The development and effective maintenance of teams that ensure the delivery of key projects is one of the main challenges for many CTOs.
During the 20 years of our presence in the IT market, we have cooperated with companies from various industries, with different scales of activity, and at various development stages. The vast majority of them share these three main problems and challenges facing their development path:
Scalability

how to effectively scale the capabilities of an IT organization?

Quality and stability

how to build a mature
and stable team?

Know-how preservation

how to keep your know-how in the company while cooperating with vendors?
Do you face these challenges as well? We don't have a silver bullet here, but maybe you'd like to find out what worked for similar projects in which we've participated so far?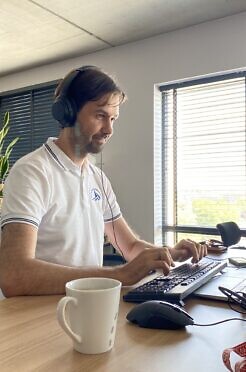 Quality of specialists
We focus our activities on providing our clients with the right people in teams.
Thanks to reliable recruitment and a well-developed onboarding process, we provide the right specialists with the right competencies.
We constantly monitor the team in terms of its suitability to the company's current needs.
New employees know exactly which projects they are joining, creating a stable team capable of onboarding new people.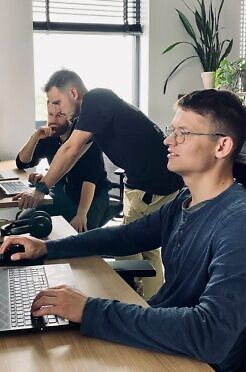 Quality of integration
How to skillfully integrate with the team and organizational culture of our client? We know that only a genuine sense of creating a single, well-blended team leads to optimal performance and full commitment of all its members.
We don't join the project as consultants who have greater experience. But we also don't want just to execute tasks someone else sets. Instead, we look for ways to maximize our mutual potential.
We connect and engage our people with your employees to form one team focused on achieving a common goal while in line with the principles that operate in your organization.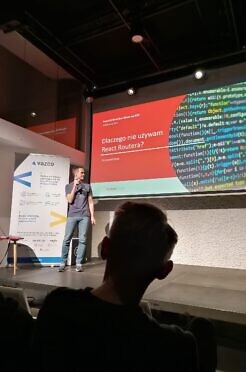 Quality of blending teams
Effective teams build excellent products, creating valuable intellectual property (IP) and technical knowledge (know-how) along the way. We focus on building partner teams in which experience is exchanged organically. We preserve all the team's knowledge gathered during work.
We strive to examine all issues from multiple perspectives to make sure that we choose the right solution. Thanks to this, we gain a fresh view of problems, which allows us to achieve better results.
Our values
and experience
---
Although technology is at the heart of everything we do, we believe that the most important factor in the success of any cooperation is the right people. The relationships we create with our clients are based on partnership, trust, honesty, and transparent communication. We focus on creating effective, mature teams that value continuous improvement and the opportunity to learn from each other.
This helps us respond effectively to our clients' needs and deliver business value at the level they expect. We not only perform tasks but take the initiative and supervise the continuous development of the team to gradually increase its potential and equip it with tools to implement various projects.
20 years of experience in large-scale projects allowed us to specialize in specific technologies. We're not afraid of challenges and bold ideas – tell us about your plans, and together we'll work out the optimal solution from the point of view of your business.

Contact
Get in touch
ArdentCode HQ
ul. Jeździecka 19
53-032 Wrocław
●
Office: office@ardentcode.com
New project: sales@ardentcode.com
Careers: careers@ardentcode.com